Metaland Liechtenstein 2030
A tour of the new reality
In last year's letter I asked myself where our world was heading as the tension between democracy and autocracy played out, and wondered where the rapidly increasing economic power of digital platforms would lead. In 2020 we'd all found out about the reality of house arrest under emergency law, while airplanes were grounded all across the planet. The pandemic had imposed unexpected new restrictions on our happy lives, so we were all trying to be optimistic about 2022.
And then in February, a new and unexpected intruder broke into our peacefully prosperous existence: war. Concerns about the fundamental principle of freedom are shaking Europe and the world, and American partner interests are fueling these concerns from afar.
As with the pandemic, international politics was unprepared and visibly overwhelmed. No wonder: people had democratically elected fair-weather politicians, who had positioned themselves as climate and economic experts, not as leaders who could handle war or manage energy shortages. The extent of the destruction is devastating – and not only in Volodymyr Zelenskiy's country.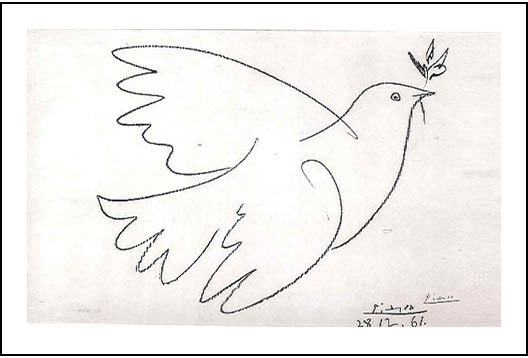 Polarization, radicalization, and fake news propaganda are on the rise, relations among world powers are deteriorating, and global military rearmament has reached frightening, record-breaking levels. They say it takes a genius to master chaos, but I don't see much genius around at the moment. Looking at things from a different angle might help us see more clearly and feel less stressed by it all.
Globalization with its many important supply chains is now taking a break, the German engine is stuttering at the turn of the times, financial markets are bleeding and the losses are hurting. 2022 was not a great year for national banks; nor for many investment companies or wealthy people. Superman Elon Musk could tweet us a lament about that. Because he is now the only person in the world who has ever lost 200 billion dollars of assets – a new Guinness world record. Perhaps this is reassuring to the USA's elderly leadership, which was concerned that such enormous personal wealth and private economic power could present a political threat. And if the snow hadn't been missing for the traditional ski races and ski holidays at the beginning of the winter, perhaps the urgent climate agenda would have been pushed even more to the sidelines.
And another geopolitical development: China has unlocked the covid gates and the Chinese are travelling again. China as a workshop and China as a sales market are important to the international economy, but renewed mobility will also drive more cross-border contamination.
What is interesting here is that the abrupt turnaround in the zero-covid policy was forced by the Chinese people's protests. And so "Emperor Xi" will probably wonder whether his "Tianming" Mandate from Heaven could fall victim to a "Minzhu" ("democracy") dynasty-change during his lifetime. Such related thoughts probably led Vladimir Putin into his current dilemma. The issue here is the autocrats' fear of the people's desire for democracy.
Mostly cloudy, not much sun, storms unlikely
You may wonder where the window into 2023 is in this tour of the new reality and what there is to see. You have probably already read various economic forecasts about the labor market, inflation, recession and the like. For us, it looks like this: the Principality of Liechtenstein has an advanced blockchain law and the international rating agency S&P currently gives the country its top Triple-A rating with a stable outlook. And for the twelfth time, Switzerland leads the Global Innovation Index produced by the World Intellectual Property Organization (WIPO) – ahead of the USA and Sweden. From where I'm looking, the outlook for 2023 is: mostly cloudy, not much sun, storms unlikely. For challenging mountain hikes, we recommend a guide, good clothing and sure-footedness.
Digital twins and the dialog with artificial intelligence
Non-fungible tokens – or NFTs – are the magic word for the modern gold miner. One of the most expensive digital NFT images to date, Bored Ape #3749, was sold for US$ 2.9 million. This gold miner can now meet up with like-minded people in the new world as a member of the Bored Ape Yacht Club (BAYC). Nike's series of sneaker NFTs is also seen as a goldmine. The Nike "Golden Ox" sneaker NFT found a buyer last spring for $ 200,000. What goes up, must come down. You can now buy some Bored Ape images for a little over 100,000 dollars.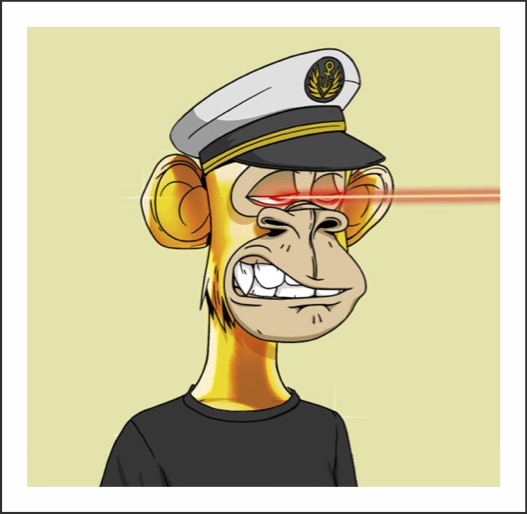 The Metaverse is the "next big thing" – the next chapter in the Internet's evolution into a 3-dimensional environment. A new world of encounters, experiences and business that promises unlimited opportunities, and that prompts many to dream of winning big money in the digital casino.
The race between technology companies in the East and West is in full swing. Europe watches on from the sidelines as Google, Meta, Tencent, Huawei and others invest billions of dollars a year to position their platforms. They offer the big luxury brands a new playing field – a digital representation of the real world. You can already visit OpenSea to find a must-have item to suit every wallet.
This Metaverse is creeping into our lives. My avatar will soon be able to represent me as my digital twin in this new world. High time that I clarify his rights and obligations and that I clarify my rights to him.
ChatGPT-3, the artificial intelligence text robot created by OpenAI, is also big news. It continuously learns through dialog and can answer all manner of questions about life. This new "ghost-writer" takes care of homework, develops case studies and writes poems, lectures, seminar papers and presentations – in a matter of seconds and in all languages. ChatGPT-3 was released in November 2022 and attracted 1 million users within a week. It is simply overwhelming and, as a serious challenger to Google, it will revolutionize information acquisition and the world of knowledge and work.
The brilliant mind and new tech superstar behind all this is 37-year-old Sam Altman from San Francisco. He founded OpenAI with Elon Musk in December 2015 and wants this open source non-profit organization to play a leading role in the development of artificial intelligence for a broad public. Altman is convinced that AI can perform almost all human work in the future.
Secrets of success
Entrepreneurs have their own personal drives, values and creeds. They take responsibility and foster the foundations of trust, knowing that trust is not a PIN code where you have 3 attempts, and that success is not a door but a staircase. They remember "panta rhei" by the Greek philosopher Heraclitus – "everything is in motion, nothing stands still"; and they are aware that the wheel is turning incredibly fast these days. Disruption is an increasingly familiar term and the ability to maintain an overview is more in demand than ever, as are curiosity and the courage to try new things.
Tradition as a springboard
Our group of companies has roots dating back to 1931 and benefited for decades from a worldwide network when Liechtenstein was an El Dorado for private offshore assets in the days of banking secrecy. The world has turned many times since then. Things are different today and the new tomorrow is in sight. We always take account of the changes that are happening around us, and are continually adjusting our compass. Last year, for example, we sold Präsidial-Anstalt with part of our traditional trust business to long-standing partners. And we're now handing over the Wealth Advisors business in Zurich to the management there. These teams will cooperate with us in future at our Wealth Table.
Successful entrepreneurs and major private wealth owners can continue to count on us as a trusted advisor, family office partner and as a co-pilot for navigating wealth in challenging times. Our Kaiser Partner Private Bank provides a solid platform for this. In its 2023 TOP rankings, Berlin-based independent testing firm Fuchs-Richter named our bank as one of the best in the German-speaking world. As chairman of the bank I, along with the whole team, am delighted with every customer success and with this recognition. I am also pleased that we were able to significantly increase the bank's profit in 2022. Our team has a few more things in the pipeline for 2023 and aims to climb another rung on the ladder of success with additional services and an office in Munich.
Seawind, another company in our group, develops offshore wind farm projects in partnership with Iberdrola, the Spanish world market leader in renewable energy. Meanwhile, our company 21ilab keeps us on the pulse of digital developments.
The Classic Car Metaland opens in 2023
Fans of classic cars know TCCT The Classic Car Trust as a promoter of 20th century automotive culture. They appreciate our publications, which rank the world's 100 leading collectors, our market dashboard, our Leader Forum and our exclusive classic car simulators designed by the legendary Pininfarina and Zagato.
And now they can all look forward to the next big thing. In spring 2023, we will be launching the beta version of our new TCCT initiative: Classic Car Metaland. The new platform will take traditional classic cars into a 3-dimensional digital world that will delight petrolheads young and old. Not a PlayStation or gaming world, but a highly realistic virtual meeting place and market. Dream cars of a bygone age will be available as digital twins in this new Metaland – to put into your personal garage, to take out on simulated drives with friends, or to re-enact historical races.
Warm wishes for a fulfilling 2023
January 2023, Fritz Kaiser